In 2020, experts predict ecommerce sales across the globe will pass the £3.5 trillion mark, and for the first time mobile purchases will top those on traditional desktop machines. Entrepreneurs around the world are naturally rushing to get a piece of the pie, and are busy setting up online stores on a myriad of different platforms to sell their products.
Choosing the right ecommerce platform however is not a simple choice. It depends on many factors such as where your business is at (start-up Vs established online trader), what your goals and capabilities are, and what you have to invest in such a platform both short and long term. Equally important is the company you choose to build and support your platform. Establishing a long-term relationship with professional and experienced ecommerce developers is essential to delivering a reliable and secure service over the long term. We work with clients who first came to us 15 years ago and then relationships are as strong as ever.
To give you a flavour of the options out there here are a few of the leading candidates.
1. nopCommerce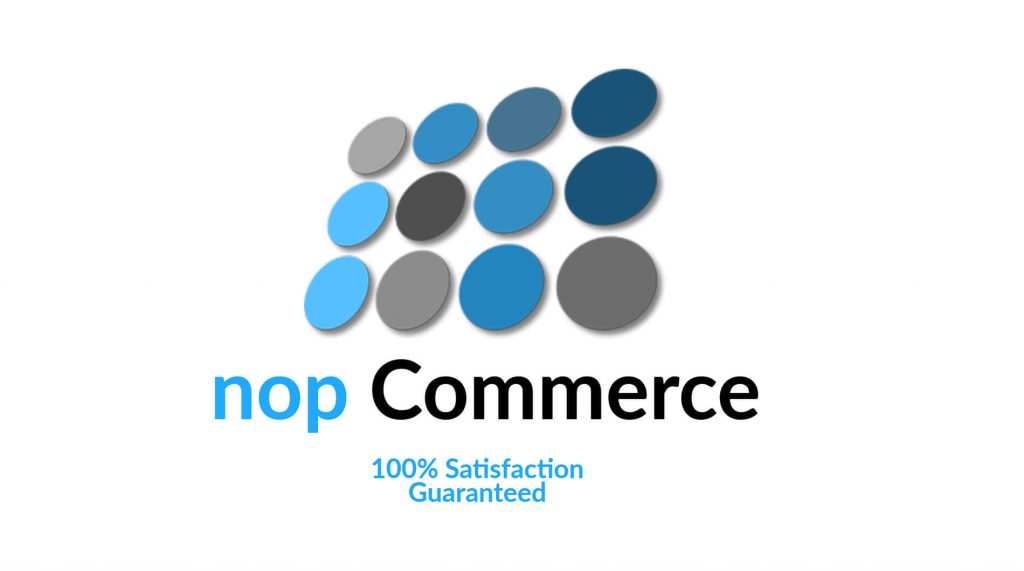 Started in 2008, nopCommerce has established itself as a world class ecommerce platform.
Its aimed at the Magento market and can either be configured to run out of the box with very little IT knowledge, or because of its open source and extensible nature, be customised to create something more bespoke for the enterprise market.
Standout features are its security (fully PCI DSS compliant), search engine optimisation, and its lightning fast performance. The current version is built using Microsoft's ASP.NET Core platform which is consistently benchmarked as one of the fastest out there. Equally importantly its frontend UI gets near perfect scores on Google's page speed tests (this is very difficult).
There is a marketplace featuring thousands of plugins and integrations with leading payment, shipping and marketing automation software, and custom features are easy to implement thanks to its 100% extensible open source architecture. This is all backed up by a professional development team, and a mature and active development community.
In our view nopCommerce one of the best examples of what an open source product should be, and it's very hard to beat when choosing an ecommerce platform.
2. WooCommerce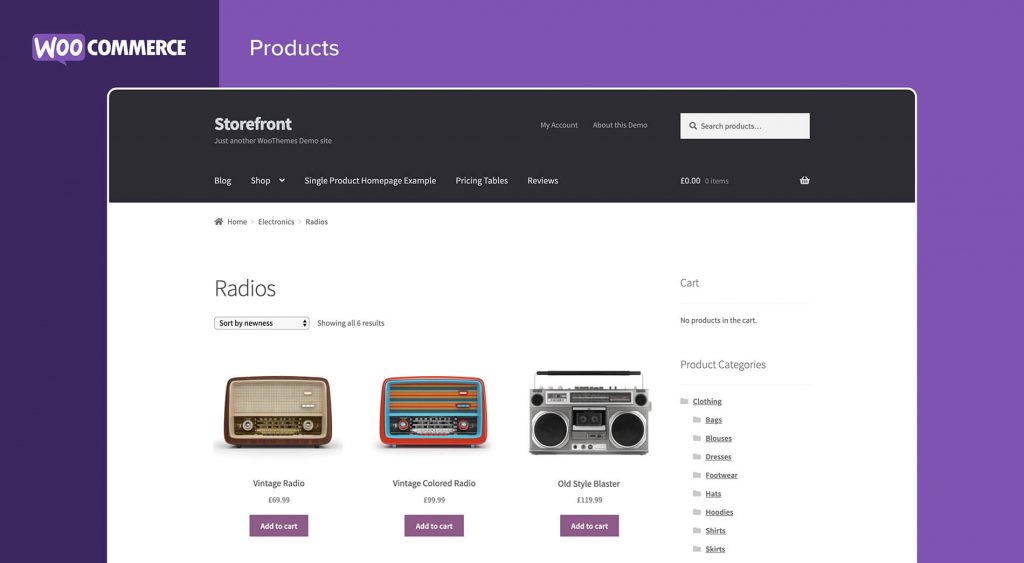 If you know anything about WordPress and blogging to drive traffic to your store, then you've probably heard of WooCommerce. Its the defacto WordPress ecommerce solution and is backed up by a host of complimentary plugins such as WooMemberships, WooSubscriptions etc which allow its to sell not only physical products but also memberships, subscriptions downloadable products etc.
Its aimed at smaller companies with lowish volume of sales (hundreds not thousands of products), as well as markets like membership or booking sites. In this target zone its very hard to beat given the features you get out of then box and the relative ease us developers have in setting things up. It integrates with many of the thousands of WordPress themes out there and businesses can have a professional online store up and running much quicker than they could do a few years ago.
3. Shopify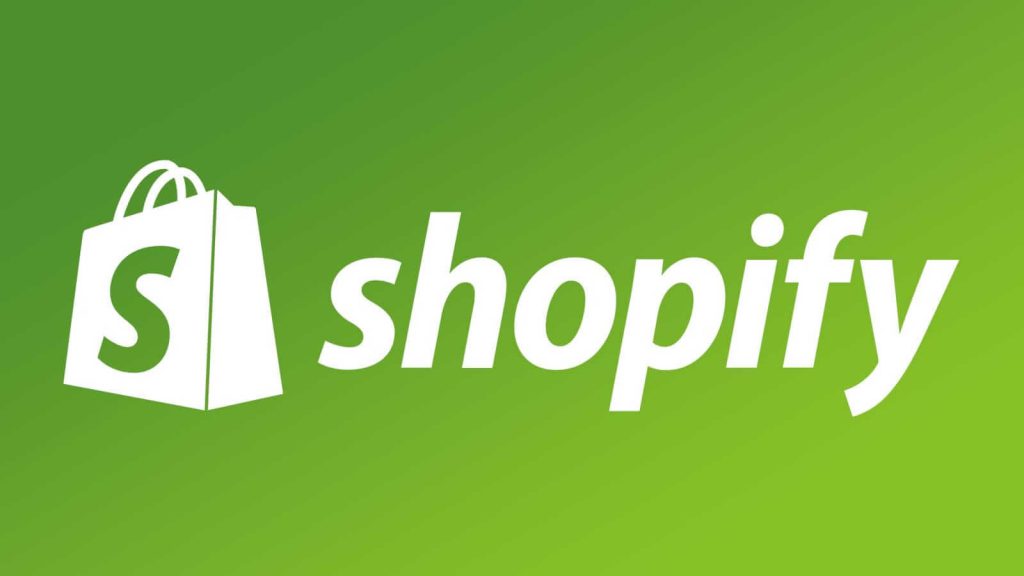 Shopify is perhaps the most well-known ecommerce platform available today. It was set up in 2006, and it's modelled as a SAAS product. Unlike nopCommerce or WooCommerce, the business owner doesn't need to download or maintain code, this is all done through Shopify system. For this reason, it's possible to get an online store up-and-running within minutes, and this rapid development process is its main selling point.
Users can choose from a wide range of templates, or they can design the look and feel of their store themselves (to a degree). It accepts a comprehensive range of credit cards, has Level 1 PCI compliance and 256-bit SSL encryption for security. There is then a full CMS with which users can manage the functionality and layout of their online store, as well as orders, customers etc.
Although this has changed somewhat in recent years, this platform is generally aimed as the smaller seller who wants to set something up very fast without necessarily having to both er about infrastructure, web developers etc.
The downside to this is that you lose control, both in terms of design and functionality, because it works then way Shopify say it works rather than the customer driving this. Longer term most customers want control over their business particularly as it grows. The dealbreaker for most of our customers when discussing this as an option however is that Shopify process all the payments for you, taking a % of the value each time. On small volume or specialist sites this may be OK, but for most businesses giving away a relatively high (compared to traditional merchant fees) % of each purchase is just not sensible business.
4. Magento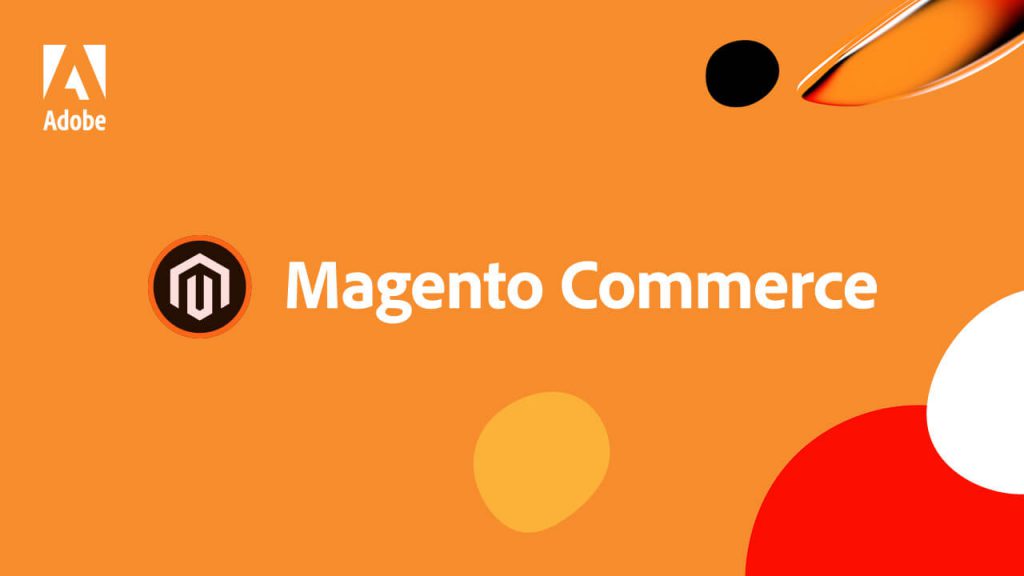 Magento has been the leading ecommerce platform for small to medium-sized businesses for the past 10 years. Its very similar to nopCommerce in terms of its market and abilities and has been extremely popular due to its open source nature and large developer network.
In recent years however it's taken a turn having been bought out by Adobe. There are now various versions available, making it no longer free for most situations, and a pretty hefty £20k starting point. They seem to want to be aiming at the enterprise market more than SMEs. We've also heard first hand stories of increasing difficulties finding good and cost effective developers.
To be quite honest it's not a platform we develop in simply because we prefer nopCommerce and our target market is SMEs, but I'm sure there are many businesses out there who would tell me we're missing out and that Magento is the king. These kind of arguments are horses for courses in our view, and I go back to the point I made in the intro here; finding a good development partner you can trust and work with over the long term is as if not more important than the platform you choose.
Conclusion
The ecommerce platform you choose is important, as it who you get to build and support it. You need to ensure you are picking the right solution for the business its for, and where you're heading. A good ecommerce store can last 5+ years, longer in some cases, and with that in mind you need to try and plan this with the long term in mind.
If youre considering options here for your business get in touch today for an informal chat about which option may suit you best.