Ecommerce Web Design Agency in Brighton
We are a highly experienced ecommerce web design agency in Brighton, specialising in the leading open-source ecommerce platforms such as NopCommerce and WooCommerce.
We have 15+ years of working experience as an ecommerce website design company in Brighton. On the basis of our deep understanding of customers' user journeys on e-commerce platforms, we'll build a scalable & highly engaging e-commerce system that really works towards your business success.
The process will start with a short discussion about your business (products, audience, goals, problems currently faced etc), and from here we will quickly be able to advise on the best solution to match these needs. We'll then delve deeper into your specific requirements, gaining an understanding about any more advanced customisations and integrations you might require. Because we use open source software anything is possible here so please ask if you have any special features you wish to include.
Get in touch today to find out how our ecommerce web design company can build you a secure, fast, and search engine optimised ecommerce platform, that will work perfectly on any device.
EXAMPLE PROJECTS
FREE QUOTE
MORE INFO
FAQ
Have a project in mind?
If you're looking for an ecommerce web design agency in Brighton call us on 01273 068146 for a friendly chat about your needs.
Alternatively you can email us here, or use our FREE request a quote service below.
FREE no obligation quote
Impact Promotional Merchandise specialise in innovative, customised promotional products.
They required a bespoke ecommerce store using NopCommerce. The result is a stylish, super fast, search engine optimised ecommerce store.
VISIT SITE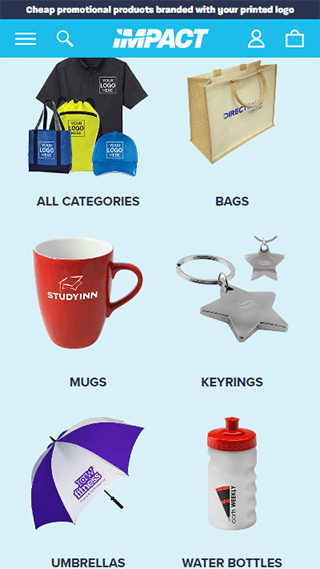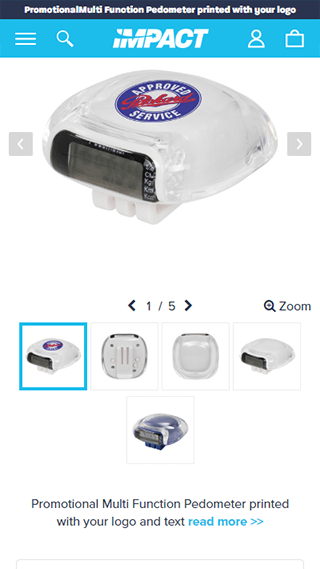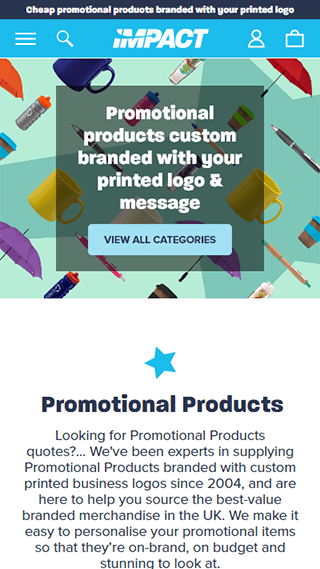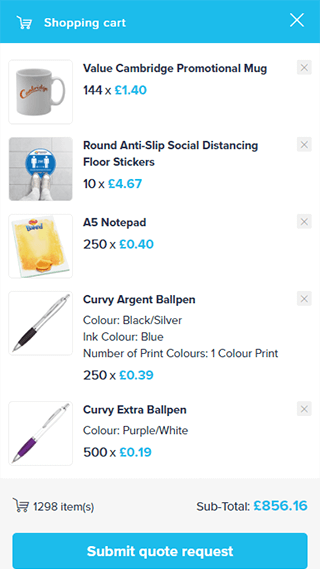 "Thanks to John and his team, AccuWeb web designers in Brighton has transformed our website into a modern and fit for purpose site. It more than meets the initial specification and surpasses our initial vision. We would without hesitation recommend AccuWeb as they have gone above and beyond to ensure that the site was delivered to a high standard and on a very tight deadline. We could not have completed the project without them"

Paul Hickson
MI and Data Security Supervisor - London Borough of Bexley
"We have worked with Accuweb for a number of years and have a great working relationship with them. They understand our requirements very well and have over the years built and and modified a number of incarnations of our website. Thanks to their creativity and willingness to think through our business requirements, our website is not just a standard out of the box compromise, but instead it is tailored to our own specification. And it really works for us!"
Paul Copeland
Director, Mulberrybush
"Working with AccuWeb in Brighton has been a joy compared to our previous web designers. Ongoing support is friendly and fast. I cant recommend them highly enough."
Arun Sudhaman
President and Editor-in-Chief - PRovoke Media
"John and the team in Brighton created us a beautiful eCommerce web design, that really works, meeting the brief exactly. They hand held us through the process from start to finish; overall a very impressive service."
Tony Kempster
Director, Butterflies and Dragons
Experienced Ecommerce Design Agency in Brighton
Which ecommerce solution is right for me?
Our ecommerce web design agency Brighton gets asked this a lot, and I'm afraid there is neither a definitive nor short answer to this. It really does depend on what you are looking to achieve, by when, and how much you have to invest.
One other important point to make is that who you get to develop your system is as if not more important than which system you use. Bad developers and a good system will generally result in a bad solution, whereas good developers and an average system will normally result in a good product. The point is to find an experienced ecommerce web design company or a team of web designers & developers who you like, trust, and who clearly know the platform they use inside out.
In terms of solution choices it effectively comes down to 3 routes when you are building an ecommerce system:
1. A bespoke ecommerce solution
This is a completely custom ecommerce solution, created specifically to match the business processes required by the project. The main benefit of a bespoke solution is that it gives us complete control of what we do and how we do it, as we are not restricted by how an ecommerce platform dictates you should do things. These applications can also be much more efficient (therefore perform faster), as they don't contain all the unnecessary functionality that platforms often do (because they need to be everything to everyone). If the task at hand is fairly simple, they can also be cheaper to develop and maintain than other options.
Bespoke ecommerce systems generally favour less conventional business models, because the platforms don't fit with the processes required for this business model. A good example of such a system is the Sabre Awards Platform which we built. This is a bespoke awards management system with quite specific workflows, meaning basing it on a platform didn't make sense. Instead we created a highly regarded bespoke asp.net application which exactly meets the client's requirements.
2. A 3rd party fully hosted ecommerce platform
e.g. http://www.shopify.com/, http://www.volusion.co.uk/
These ecommerce platforms are relatively cheap to buy and setup and are fully hosted and maintained by the software vendor. They are aimed primarily at companies wanting to set something up quickly and easily without any hassle of ongoing maintenance. That said they are used by bigger companies as well, and the level of customisation available these days is pretty impressive.
The downside of these ecommerce solutions is that we have limited access to the underlying code and so can really only affect how things look, we can't change how they function or customize it in any major way. In our experience being in control of your own functionality is very important.
The other main downside is that pretty much all of these solutions force you to use their payment processer, paying them a % fee of sales for this. These fees are typically higher than normal merchant accounts or the big payment processers (e.g. Paypal), meaning that as soon as a store starts doing larger volumes this quickly outweighs any benefits of this model.
Its for these reasons we tend not to pursue this option unless a client wants to experiment quickly with a market and sees this as a short term way of doing this for minimal upfront investment.
3. A self-hosted 3rd party ecommerce platform
This is software that's either available free (because it's open source) or can be purchased via a license fee.
e.g. NopCommerce, Magento, WooCommerce etc…
There are many of these systems out there now, and most of the major players are very mature and therefore similar in features. Which one is right really does come down to the individual requirements of a project, and this is a decision we take together with a client. Sometimes this comes down to personal preference, for example a client might prefer the shopping cart process of one over another. It more often however comes down to feature sets and making sure the "out of the box features" most closely match the business requirements of the project, for example a client may have a need to integrate with a particular payment gateway that's only a feature of a certain platform. Minimizing how far we need to customise an off the shelf solution really is the best way to keep budgets down on an ecommerce project, hence why we go through this decision-making process with all client as opposed to just proscribing a particular solution.
Generally speaking our platform of choice is NopCommerce. It has a very similar feature list to Magento, however in our view is now superior to Magento in many ways. You can read more about why we think this is the case here.