Which is best WooCommerce vs Magento? We get asked questions like this a lot, highlighting the fact that finding the right ecommerce platform to run your ecommerce business is an easy choice, especially when there are so many options available in the market. Each platform promises to deliver unlimited features at unbeatable prices, but the reality is they rarely meet expectations. Two of the most powerful ecommerce platforms you can choose for your ecommerce store are WooCommerce and Magento.
Both ecommerce platforms are used by thousands of businesses due to their impressive features and mature products. The choice of which ecommerce platform is better generally comes down to your preferences and unique needs, and you'll need to weigh up the pros and the cons based on your individual business requirements.
In this article, we will be comparing WooCommerce vs Magento to highlight their main features, user-friendliness, security, performance, and product management. We hope this will give you some insights into which platform offers you the best solution for your needs.
WooCommerce overview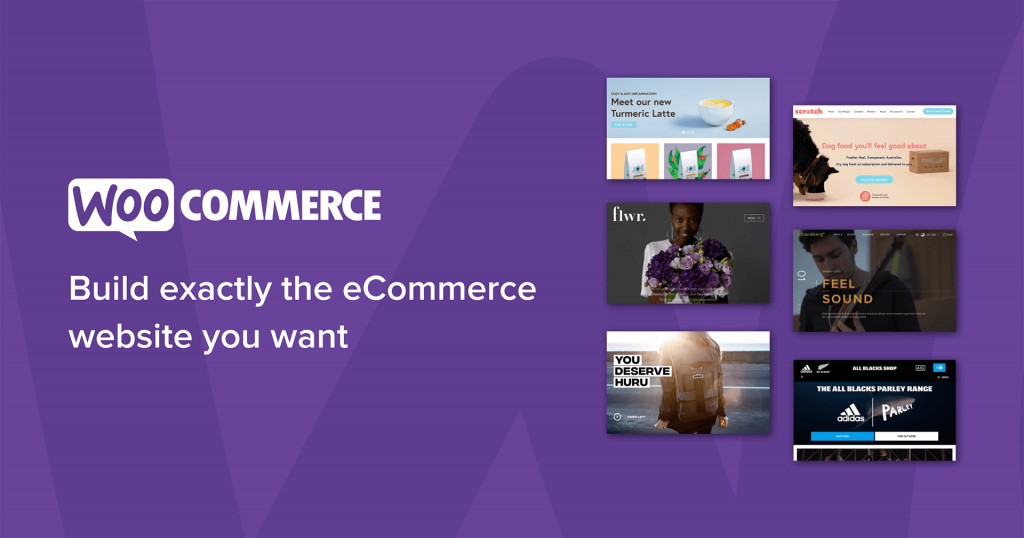 WooCommerce has been in the ecommerce sphere since 2011 and has a great reputation. This is largely thanks to its base platform WordPress which is the most popular website builder and CMS platform used by over 400,000 websites. WooCommerce therefore offers you all of the stanrd WordPress functionality, together with all the features you need to start an ecommerce store. These include:
Supporting unlimited products
Robust extension system designed on the plugin format of WordPress
You can use extensions to pick any payment processor you want
Offers hundreds of free and premium themes
The Pros:
No licensing costs
Easy to use for beginners who have worked with WordPress
Excellent customer support and comprehensive documentation available
Use an extension to integrate with Google Analytics
It comes with SSL support
The Cons:
It can be challenging to understand for those who haven't worked with WordPress
The extension costs and premium themes will add up quickly and become too expensive
Should Beginners Use WooCommerce?
The one thing in favor of WooCommerce is that it is incredibly user-friendly, and beginners with no experience in the ecommerce industry can easily use it. For those who have experience with WordPress it will be even easier. As with all IT systems but in particular something as mission critical as an online store, its very important you are supported by experienced ecommerce developers.
How Much Will It Cost?
WooCommerce is an open-source platform, which means that anyone can download it and it up to use on any server they like. However, it can get expensive due to its premium extensions, and you will need to pay for annual subscriptions. Therefore, your web hosting costs will depend mainly on the package offered by your provider and the size of your business.
Magento overview

Magento has been in the ecommerce industry for more than a decade and is one of the most powerful open-source platforms used by businesses in the industry today. The best part about Magento is that it is self-hosted, fully customizable, and scalable. You can add custom themes and extensions, manage thousands of products, and accept payments through multiple methods.
Even though it is geared towards larger businesses and established companies, even startups and small businesses can take advantage of its functionality. Here are some of the key features of Magento:
It comes with its layout system and themes
Supports thousands of products
Has efficient APIs for connecting with various third-party solutions
Product creation tools and intuitive admin interface
The Pros:
Magento is built for scalability and is perfect for larger ecommerce stores looking to expand their operations
Offers a streamlined process to shoppers for checking out quickly. There is a default guest checkout option provided as well.
Integrates with Braintree, PayPal, and Authorize.Net to offer excellent payment options
The Cons:
Magento has a steeper learning curve than WooCommerce and is geared more towards web developers than regular users.
It can be expensive, especially if you have chosen the Enterprise Edition, but its target market is larger enterprises.
Should Beginners Use WooCommerce?
Right from the beginning, you notice that Magento isn't as user-friendly as WooCommerce. However, the platform offers plenty of support, and you have access to comprehensive documentation as well. As a result, it is the perfect option for people looking to scale their online stores and those who have the time to master the platform completely.
How Much Will It Cost?
You can use the Community Edition of Magento for free, and anyone can use it, which means that the only expense you will need to worry about is what hosting provider to use. However, if you want to use the Enterprise Edition, you will need to have deep pockets because it is way more expensive than WooCommerce and is meant for large businesses.
The Verdict – WooCommerce vs Magento
Looking at the comparison, you can safely say that WooCommerce is the best choice for beginners setting up their ecommerce stores. It is affordable, easy to use, and allows small online businesses to get a head start in the industry. In addition, you can easily set up an online store of any kind with WooCommerce.
On the other hand, Magento is an excellent choice for online stores looking to scale their operations. If you can afford the higher price tag of the Enterprise Edition, you will get everything that you will ever need from an ecommerce solution.
Our comparison of WooCommerce vs Magento ultimately comes down to how difficult it would be for beginners to use these ecommerce platforms. The winner, hands down, is WooCommerce in this aspect due to its highly beneficial features for new ecommerce businesses and stores.
If you're looking for a respected ecommerce web design company with tons of experience to help build your new platform get in touch today for an informal chat about how we can help.